Updated – Spring/Summer In-House Baseball Important Dates!
Picture Day = Picture day will be Sunday, May 16th, at Sunset Park, Field #1. See schedule below and follow this link to place your order = https://www.pmiphoto.com/pages/picture-payment?cn=18110
NOTE = You will need to bring your own "prop" for your pictures, PMI will not be providing a bat or glove to share due to their COVID-19 protocols.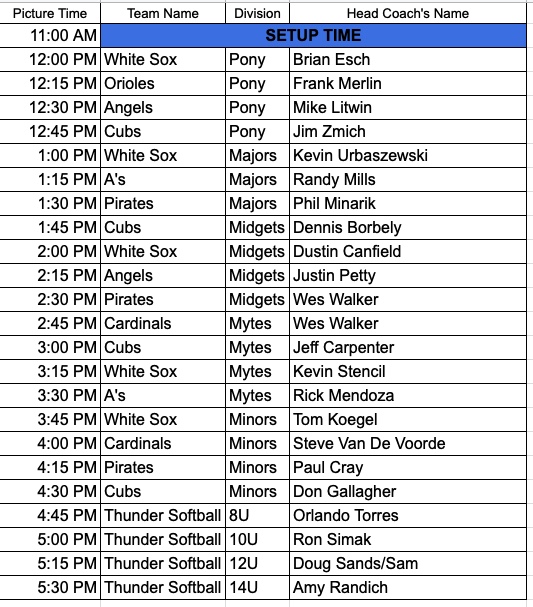 Memorial Day Weekend = No In-House games will be scheduled the weekend of Memorial Day.
End of Season = We anticipate the season will  be the weekend of 26/27th. With most age groups ending the season with a playoff please plan vacations accordingly.